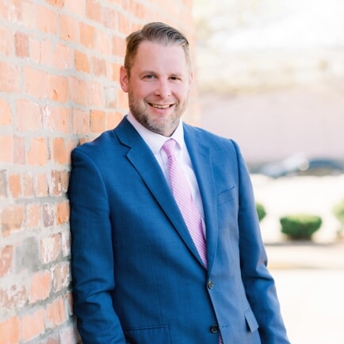 D. Keith Wilcutt II
Bio
D. Keith Wilcutt II

Keith Wilcutt is a graduate of Glasgow High School and attended the University of Kentucky where he received a degree in Political Science. Mr. Wilcutt attended Florida Coastal School of Law where he received his Jurist Doctorate. After graduating from law school, Mr. Wilcutt clerked for the Barren Circuit Court before moving to Bowling Green, Kentucky. Mr. Wilcutt has two children who both attend school in Warren County.
Mr. Wilcutt focuses his practice on both Family and Criminal Law. Mr. Wilcutt handles divorce, custody and adoption cases as well as domestic violence cases. In the past CASA has awarded Mr. Wilcutt as the Guardian Ad Litem of the Year at their annual awards banquet. Mr. Wilcutt also practices criminal law at all levels, including both District and Circuit Court as well as Federal Court.
Mr. Wilcutt in his spare time is a big fan of Western Kentucky basketball and enjoys supporting the Hilltoppers along with spending time with his family.
Associations/Memberships
Member of Warren County Bar Association
Member of Barren County Bar Association
Admitted to practice in the Western District of the United States Federal Court
Member of the Kentucky Bar Association
Previous board member of Big Brothers, Big Sisters South Central Kentucky